Ruger Triple K Western Belt Holster, 4 5/8", Wrangler, Single 6 and 10 - 50491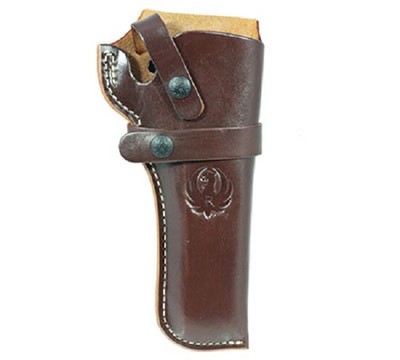 Type of auction :

Buy it Now

Condition :

New with tags

Category :

Sporting Goods:Hunting:Holsters, Belts & Pouches:Holsters

Time left :

24 days, 6 hours, 11 minutes

Ships to :

United States

Return policy :

Yes (30 Days)

Seller :

hunting_stuff (99.6%)

Stock :

4 Available (0 sold)

Viewed :

34 times
Product Details
For Gun Model :
Ruger Wrangler and Single SIx
What the Seller Says
Powered by Frooition.com Home About Us Shipping FAQ's Contact Us Shop CategoriesNomadHukBenelliTagueThompson CenterTaurusWilliamsRugerSmith & WessonHenryColtSmith & WessonNorth American ArmsGlockStorm LakeCarbon ExpressSOGSun GlassesStrike KingCosta Del MarFishingLuresLineReelsRodsTerminalFeradyneElkOtherFobusSitkaBandedBerkleyRapalaRat-L-TrapSebileStrike KingStormZ-ManLive TargetThompson CenterKeltecDiamondbackUnder ArmourBerettaWinchesterKershawBokerVortexTrail CamerasTurkey VestsBows & AccsTrugloDiamondStrykerExcaliberOctaneMathewsBowtechBow SightsQuiversReleasesOtherHKProMagStoegerFranchiAir Rifles & AccsChoke TubesBenelliBerettaBrowningCarlsonH&RMossbergOtherRemingtonClothingBrowningColumbiaFrogg ToggsOtherScent BlockerScent LokWhitewaterCrossbows & AccsDecoysDeerDuckGooseOtherTurkeyVarmintDuck CommanderFootwear - Boots & WadersGAME CALLSDEERDUCKGOOSEPREDATORTURKEYGround BlindsGun BarrelsBenelliBrowningMossbergOtherRemingtonRugerTactical SolutionsGun Cleaning SuppliesGun MagazinesAmerican Tactical ImportsAuto OrdinanceBerettaBersaBrowningColtCZGlockHi-PointHowaKahrKimberLegacyMagnum ResearchMarlinMossbergOtherRemingtonRugerSakoSavageSig SauerSmith & WessonSpringfield ArmoryTaurusTikkaWaltherGun PartsGun StocksBenelliBLACKHAWKBROWNINGHI-POINTHOGUEMAGNUM RESEARCHMossbergOtherRemingtonRugerTHOMPSONGUN STORAGEDisplay CaseHard CasesSafes & AccsSoft CasesHandgun GripsHogueKimberOtherPachmayrREMINGTONRugerSpringfieldHolstersBerettaBLACKHAWKBrowningGALCOGlockKIMBEROTHERRUGERSAFARILANDSIG SAUERSmith & WessonSpringfield ArmorySTICKY HOLSTERUNCLE MIKESKnivesBark RiverBarlowBenchmadeBlackjackBrowningBuckCase XXGerberKa-BarOld TimerOther KnivesSchradeMUZZLELOADER ACCSOpticsBinocularsPistol ScopesRange FindersRed Dot ScopesRifle ScopesNikonBushnellLeupoldTrijiconThompson CenterTascoSimmonsZeissBSANcStarMilletTruGloWeaverSightronBurrisOtherPENTAXSpotting ScopesOtherOther Gun and Shooting Accs.Clay Target ThrowersOther Gun AccsOther Shooting SuppliesStocks and ForearmsReloaders and Accs.MoldsOtherReloaderShell HoldersTumblers & CleanersScent Blocker ClothingScope Rings, Mounts & BasesSHOOTING RANGE STUFFOTHERRANGE BAGSSHOOTING RESTSTARGETSTOOLSSightsBenelliHiVizKnightLaser SightsLymanMeprolightOtherTrijiconTruGloTactical Equipment Ruger Triple K Western Belt Holster, 4 5/8", Wrangler, Single 6 and 10 - 50491 Item Description Ruger Triple K Western Belt Holster, 4 5/8", Wrangler, Single 6 and 10 - 50491. The Western Holster with retention strap is a fine looking Western style rig that provides great retention for active use on horseback, ATV's or hiking. Features premium leather, heavy nylon stitching, solid brass snap hardware and the Ruger eagle logo. Designed to fit the Wrangler™ revolver. Made in the USA by Triple K Manufacturing. About Us About Us Payment Shipping Terms Returns About Us Our company was founded in 2001. Actually opened the door just before the tragedy of 9/11. We are a multi-channel retailer serving the firearms, military, law enforcement, hunting apparel, target shooting and tactical markets. A pioneer in online sales, one of the company owners has been actively selling on eBay since 1999. Long before we opened our doors to the public. We started out as a small gun shop catering to the needs of the local hunter here in Southern Illinois. After a couple years, we grew out of the little store we were in and moved to our current location. We have continued to grow in the online marketplace, which has benefited our local customers as well. So much so that we are looking to relocate to a new, larger facility once again. Our growth online has definitely benefited our walk-in customers by allowing us to buy more competitively and passing the savings on to our customers. Since all of us here at Hunting Stuff are active hunters and target shooters, we know what the customers want. A quality product at a reasonable price. And we strive to deliver that product in a timely manner. Payment Payment We accept payment by PayPal only. We do charge sales tax for Illinois residents. State taxes will be calculated at checkout. Shipping Shipping We process all purchases within 1 business day. The estimated delivery date provided to the buyer during checkout by eBay, is just that, an estimate provided by eBay. It is not provided by us, the seller, or by the shipping carrier. Shipping times will vary by carrier. But rest assured, all items are shipped out in accordance with eBay's rules. We do ship to APO/FPO and Post Office box addresses. We do ship to Alaska and Hawaii. We do not ship to international addresses. Terms Terms Returns Returns We offer a 14 day, 100% money back return if item is not exactly as described. Buyer pays for return shipping charges. Please follow eBay's Return Process. Helpful Links Add to Favorite Sellers Sign up to Newsletter Contact Seller Visit seller's eBay Shop More Items!View more great items Powered by Frooition.com Frooition www.frooition.com | No-js Template | eBay design, eBay store design, eBay shop design, eBay template design, eBay listing design (ver:froo_no_js) This listing is currently undergoing maintenance, we apologize for any inconvenience caused.